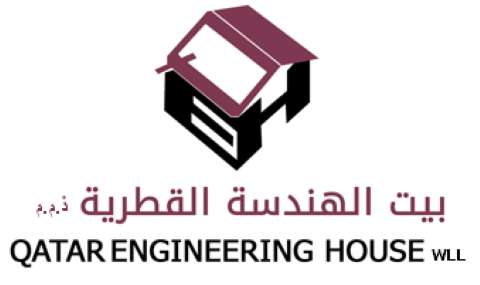 AC Services
Qatar Engineering House (QEH) as part of its AC Services in Qatar offers comprehensive HVAC solution from AC repairs to annual AC maintenance (AMC) and refrigeration repairs.
At QEH, our AC services are designed to address a wide spectrum of needs, including:
New AC Installations:

Expert installation of various AC systems, tailored to your space.

Routine AC Maintenance:

Preventive care to extend system lifespan and enhance energy efficiency.

Emergency AC Repairs

: Swift and reliable solutions for common AC issues, ensuring your comfort.

AMC (Annual Maintenance Contracts):

Comprehensive service to keep your AC systems in top condition.

Air Conditioner Duct Cleaning:

Duct cleaning by camera and drilling machine.

Energy Efficiency Upgrades:

Cost-saving enhancements, including thermostat upgrades and duct sealing.
AC Supply
QEH we also supply wide range of  AC units and systems, including:
Split ACs:

Efficient cooling for individual rooms.

Window ACs:

Affordable solutions for smaller spaces.

Cassette ACs:

Commercial-grade, even cooling.

Central ACs:

Building-wide or home cooling solutions.

Package ACs:

Single-unit cooling systems for large or multiple spaces.

Inverter ACs:

Energy-efficient and precise temperature control.
Refrigeration
In addition to AC services, QEH excels in providing high-quality refrigeration solutions for various industries, including:
Commercial Refrigeration:

Freezers and equipment to ensure product freshness and safety.

Industrial Refrigeration:

Precise temperature control for unique business demands.
Cold Rooms
Our expertise extends to design, installation, repairs and maintenance of cold rooms that adhere to the highest industry standards. Whether you require cold storage for perishable goods or industrial purposes, our cold rooms are engineered to meet your precise needs.
Industries We Serve AC Supply, Installation & Servicing
Residential  |  Individuals  |  Commercial  |  Malls  |  Industrial  |  Supermarkets  |  Offices  
Why Choose QEH AC Services?
Wide Range of Services: Comprehensive HVAC and refrigeration solutions under one roof.
Expertise: Skilled professionals with extensive experience.

Quality: High-quality AC units and refrigeration equipment.

Efficiency: Minimized downtime and inconvenience.

Reliability: Trustworthy AC repairs and top-tier refrigeration solutions.
Whether you need AMC (Annual Maintenance Contracts) to keep your systems running smoothly or require immediate assistance with our Emergency AC Repair services, we have you covered.
Contact Us Today
For all your AC Repairs, AC Maintenance and refrigeration requirements in Qatar, trust Qatar Engineering House (QEH). Contact us today to learn more about our services or to request a quote. Experience unmatched comfort and efficiency with QEH AC Services.
Contact Us to get started on your HVAC and refrigeration journey with QEH.
AC Services