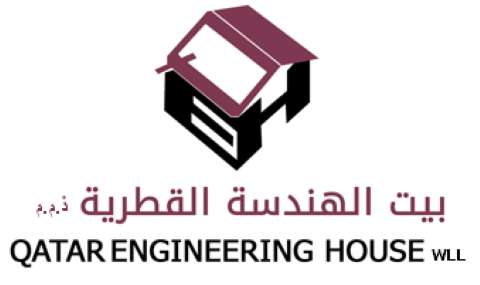 Commercial Cleaning
We love the job you hate. Qatar Engineering house offers commercial cleaning services for residential and commercial buildings. With the most advanced technology in cleaning, we consider ourselves, the modern dirt busters.  We offer specialized cleaning services for high rise buildings and individual homes. Our team of professional cleaners are well versed in the industry best practices.
Supply of cleaners
We supply a team of cleaners for all your building cleaning work. From outdoor landscaping maintenance to indoor sanitization work, we supply a team of well experienced cleaners for all building maintenance. We are known for our attention to detail from door knobs to switch panels, our cleaners create the right sparkle
Deep cleaning services
Our dependable and professional team of experts cover it all. From cracks to crevices, we go deep into the matter. Trust our deep cleaning services for the most hygienic and spotless spaces for your home and office premises. With health and hygiene taking priority in our lives, deep cleaning services from Qatar Engineering House has surpassed all standards in the industry to offer the cleanest spaces free from bacteria, dirt and germs.
Building cleaning internal and external
Make the first best impression with clean and well-kept building exteriors and interiors. We offer specialized cleaning services for the interior and exterior of your building complex. From pressure water cleaning to power cleaning, we adopt innovation in technology to offer the best-in-class services. 
Facade cleaning -window and glass
When windows are considered opportunities, why pull down the shades? Keeping glass windows clean can be a cumbersome process. However, we at Qatar Engineering House take it in our stride. Our trained personnel have the skill and expertise to keep glass windows and doors sparkling clean, giving you an unobstructed view of the outside world. 
Initial cleaning of the building
Recently completed building projects may have much more to clean than occupied buildings. Remnants of sand, cement and under construction material can be difficult to clear out unless handled by the experts. Qatar Engineering House has the skill and required equipment for the initial cleaning of buildings, homes and complexes.  
Floor cleaning, polishing and stain removing solutions
We realize different flooring requires different treatments for the removal of stains and surface polishing. We, At Qatar Engineering House, have all the necessary equipment and expertise for the cleaning and polishing of floors and ground area. We use specialized polishing equipment for polishing of stone and other floor coverings.
Carpet cleaning and shampooing
Carpets and floors have a high concentration of bacteria and germs because of the dirt on footwear. Professional carpet cleaners, since our inception, we are experts in tough stain removals from carpets. We adopt several tried and tested methods for the removal of stains, bacteria and allergens from carpet fabric, including dry wash, shampooing, vacuum cleaning and water extraction. 
Upholstery cleaning
We use environmentally safe liquids and detergents to clean your upholstery and furniture fabric. Combined with our expert skill and technical know-how, we offer the most thorough cleaning of upholstery for the clean and hygienic feeling in your living room. We have tested and proven results of the quality of our services.