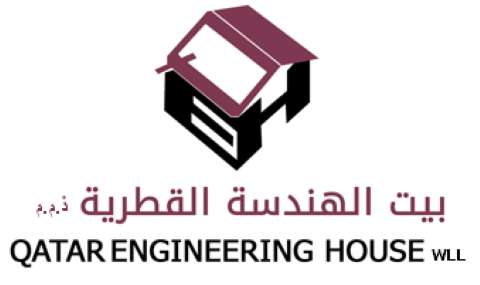 Manhole and Sewage Cleaning Services
At Qatar Engineering House we offer drains, manhole and sewage cleaning services in Doha, Qatar through the use of advanced equipment and technology. We take great pride in the fact that The Public Works Authority, Qatar has been using our quality services for sewage and manhole cleaning since our establishment in 2007. Through our innovative methods and processes we were able to bag many other projects in the public services. We offer construction and inspection of manholes and sewage pipes and undertake repairs of sewage tanks.
Sewage and water suction
With state-of-the-art engineering and equipment, Qatar Engineering House offers sewage and suction water services for residential and commercial buildings. We manage equipment and vehicles of different sizes thereby being able to offer services for buildings with large or small sewage cleaning needs. Our highly skilled technicians are experts in the industry offering class apart services for sewage cleaning and suction sewage water. We work in accordance with the specifications, rules and regulations prescribed by the Ministry of Public Health. 
Manhole cleaning and blockage removal services 
For the proper flow of sewage and drains, manholes need to be cleaned and treated from time to time. At Qatar Engineering House, we have world class equipment and tools for the cleaning and treatment of manholes. We ensure safe cleaning methods that guarantee blockage free sewers and manholes. Our highly advanced equipment provides the safest and environmentally friendly manhole cleaning solutions in Qatar. 
Drainage block removing
Thick silt, non-degradable material & stones cause Sewage Block of drains & pipes. QEH company Qatar – Sewage Block Removal Services In Qatar, ensure Sewage removal from Drainage & disposal of pipes with advanced systems industry. We adopt the latest technology to ensure the easy and smooth removal of stubborn blocks in drains and pipes. 
Grease interceptor cleaning
Commercial as well as domestic grease interceptors require frequent cleaning to avoid spillage, risk of overflowing, smells and blockages. Failure to clean grease interceptors can result in unwanted health hazards. Approved by the Public Works Authority, Qatar Engineering House is well versed in grease interceptor cleaning. We use futuristic apparatus and equipment for the deep cleaning of grease blocks and oil clogs. Smaller grease interceptors may require cleaning more often than larger interceptors that take longer time to fill. Through our expert services, we offer grease interceptor cleaning solutions for large and small buildings and homes. 
Sand trap cleaning
Most industries use water to wash dirt off equipment, machinery and vehicles. Small particles like sand or dust need to be cleaned from the sand traps to avoid the blockage of pores and outlets. Following the right protocols for the cleaning of sand traps is essential for safety purposes. Qatar Engineering House has all the protocols in place for the safe cleaning of sand traps. Local regulations require sand traps to be cleaned regularly for the health and safety of individuals. 
Septic tanks cleaning
Among our range of services, Qatar Engineering House offers septic tank cleaning to promote health and hygiene throughout the nation. Equipped with the most modern cleaning machines and armoured with revolutionary tools for cleaning, our experts have cleaned the toughest of tanks with ease. Our well-trained experts coupled with the best tools in the industry have made us one of the leading companies when it comes to effluent cleaning services in Qatar. 
Constructing, Installing & Fixing Sanitary Projects & Sewage Networks
Accredited by the Public Works Authority, Qatar Engineering House has developed a keen expertise in all kinds of sewage, drainage and other sanitary projects. This includes:
Fixing Sewage Pipes Of Processed Water From Irrigation
Appointed as a contractor with the Public Authority Works department since 2013, Qatar Engineering House has been performing urgent and emergency repairs with high-precision and quality. These projects often involve:
Manhole and Sewage Cleaning Services