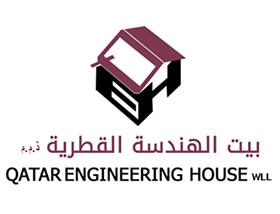 Waste Management Services by Qatar Engineering House (QEH), where we are dedicated to waste management solutions from garbage disposal to hazardous waste collection. As one of the best waste management companies in Qatar, our comprehensive services cover a wide spectrum of waste management needs.
Waste Disposal and Collection
Waste Management: Waste disposal and collection
QEH is your trusted partner for responsible waste disposal and efficient collection services. Our mission is to provide seamless and eco-friendly solutions for both domestic and commercial clients across Qatar. We understand that time is valuable, so we ensure swift and hassle-free waste removal.
Waste Container Solutions
Waste Management: Manufacturers supplier of waste skip containers/dustbins
Our commitment to sustainable waste management extends to offering high-quality waste container solutions. Whether you require waste skip containers or dustbins, QEH has you covered. We specialize in:
18 feet steel drums with compactors: These robust containers are designed to handle large waste volumes efficiently.

7 feet steel drums: Ideal for various waste types, these drums are sturdy and dependable.

1,100-liter plastic drums: Our plastic drums provide safe and secure storage for a range of materials.

Supply of 140-litre plastic drum, 240-litre plastic drum
Pick Up Services
Pick up services from anywhere in Qatar
At QEH, we prioritize your convenience. Our pick-up services are available throughout Qatar, ensuring that your waste is collected promptly and efficiently.
Medical Waste Services
Waste Management: Medical waste
Safety is paramount when it comes to medical waste, and QEH takes this responsibility seriously. We specialize in the proper disposal of medical waste, including sharp waste, clinical waste, laboratory waste, and pharmaceutical waste. Our dedicated team ensures compliant and secure removal of these materials.
Waste Segregation & Recycling Bins Supplier
Our commitment to sustainability goes beyond waste disposal. We also supply top-quality waste segregation and recycling bins to promote eco-conscious practices. Make a positive impact on the environment by separating recyclable materials from general waste.
Supply & Rental of Specialized Equipment
Efficiency is key to effective waste management. QEH offers supply and rental services for specialized equipment such as:
Our fleet is equipped to handle various waste collection and transportation requirements, ensuring optimal efficiency.
Annual Maintenance Contracts (AMC)
For long-term waste management solutions, we offer flexible AMC contracts to suit your needs. Choose from monthly, quarterly, or annual contracts, and rest easy knowing that your waste management requirements are in capable hands.
Waste Disposal Done Right
At QEH, we are passionate about domestic waste management, commercial garbage disposal and more. Join us in creating a cleaner, greener Qatar. Contact Qatar Engineering House (QEH) today for all your waste management needs.
Contact Us to learn more about our services or to request a quote. Together, we can make a difference.
Reach us at  +(974) 4465 1451 and we will take care of your garbage removal needs
Waste Management Services