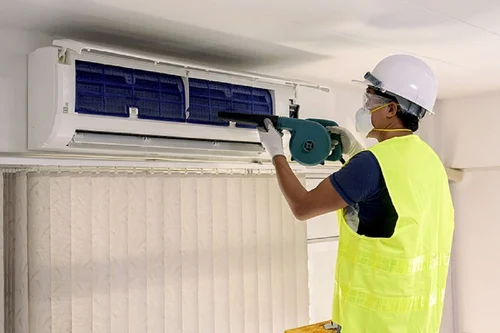 In the scorching heat of Qatar, a well-functioning air conditioning unit is not a luxury but a necessity. However, like any other appliance, AC units can malfunction or break down, leaving you sweltering and uncomfortable. This is when you need to find a reliable and experienced AC repair company to get your system back up and running.
With numerous AC repair companies operating in Qatar, finding the right one can be a daunting task. To help you make an informed decision, here are some tips to find the best company in Qatar for AC repair & services:
1. Check for licensing and certification
Ensure that the AC repair company you choose is licensed and certified to operate in Qatar. This ensures that the company adheres to industry standards and regulations, minimizing the risk of subpar workmanship or safety hazards.
2. Consider experience and expertise
Experience matters when it comes to AC repair. A company with a proven track record of successful repairs is more likely to diagnose and resolve your AC issues efficiently and effectively.
3. Read online reviews and testimonials
Customer reviews and testimonials can provide valuable insights into the quality of service and customer satisfaction offered by different AC repair companies. Pay attention to both positive and negative reviews to get a well-rounded picture.
4. Compare pricing and services
Obtain quotes from multiple AC repair companies to compare pricing and services. Be sure to inquire about all fees and charges, including labor, parts, and emergency service call-out fees.
5. Ask for upfront estimates
Reputable AC repair companies should provide upfront estimates outlining the scope of work, expected costs, and any potential additional charges. Avoid companies that hesitate to provide written estimates.
6. Check for availability and response time
In case of an AC breakdown, you need prompt service. Check the company's availability, response time, and emergency service options to ensure they can address your needs promptly.
7. Ensure clear communication and professionalism
Effective communication is crucial for a pleasant and hassle-free experience. Choose a company that communicates clearly, responds promptly to inquiries, and maintains a professional demeanor throughout the process.
8. Consider warranties and guarantees
A reputable AC repair company should offer warranties or guarantees on their workmanship and parts. This provides peace of mind and assurance that the company stands behind its work.
If you find yourself in an urgent situation with a malfunctioning AC unit, don't hesitate to seek emergency AC repair services. A prompt response can prevent further damage to your system and minimize discomfort.
Conclusion
By following these tips, you can make an informed decision and choose a company that will keep your AC unit running smoothly and efficiently throughout the year. Finding the best AC repair & services company in Qatar requires careful consideration and research. We, at Qatar Engineering House in Doha can help with AC repair, AC supply & installation and AC maintenance services.